So, as my first post, i thought i would share with you guys my make up storage. I got this as one of my christmas presents from my fam. My brother said he bought it at Office depot. Im not sure how much it was but if im correct it may be around 40 dollars plus tax. It also comes in black and gray, but they got me pink cause its my favorite color. I cant believe my family actually pays attention to details, haha! I finally opened it and put it together recently and stuffed most of the things i could find of mine in there.
Warning, this post is picture heavy!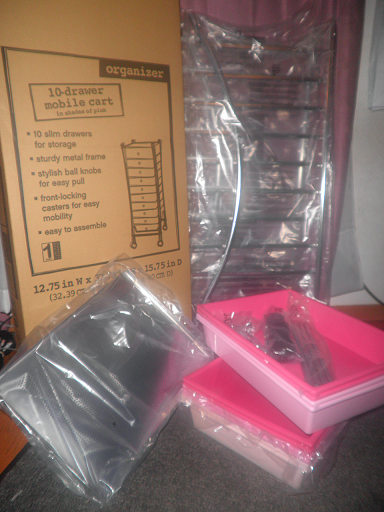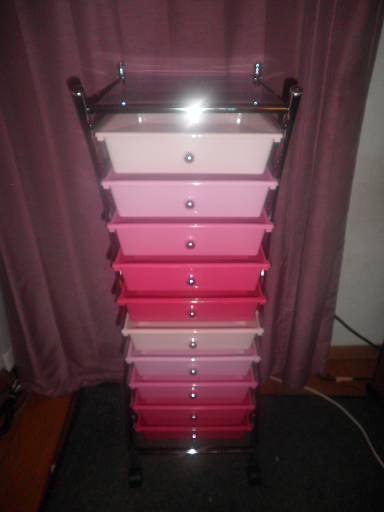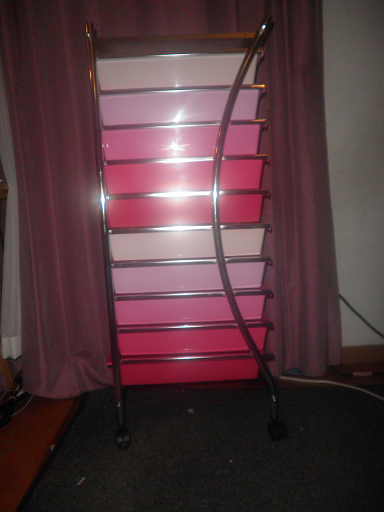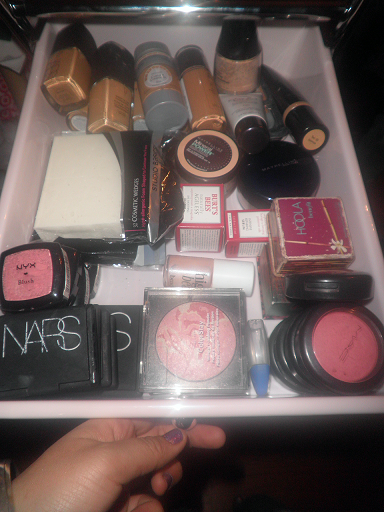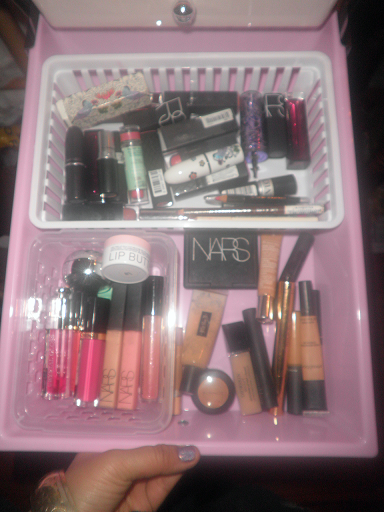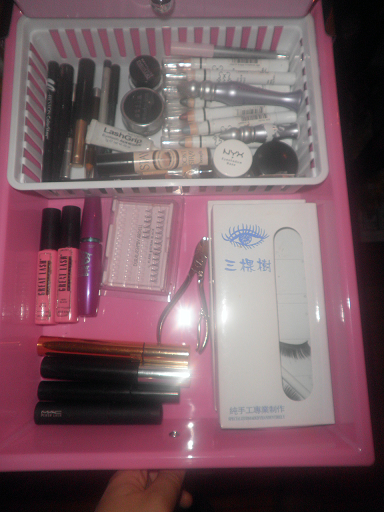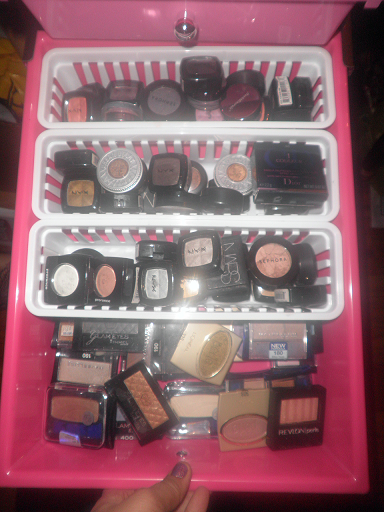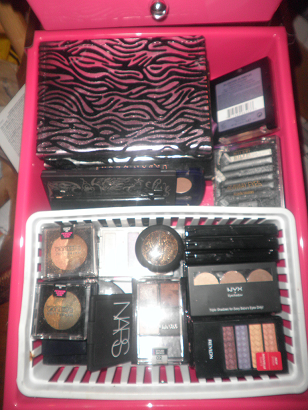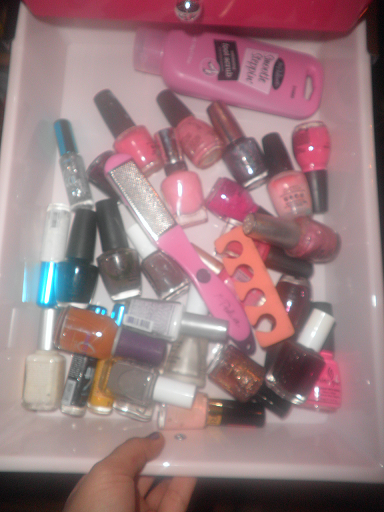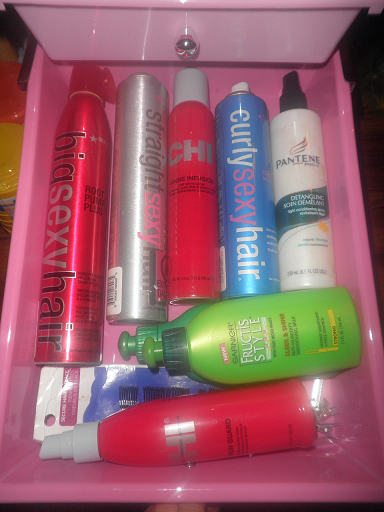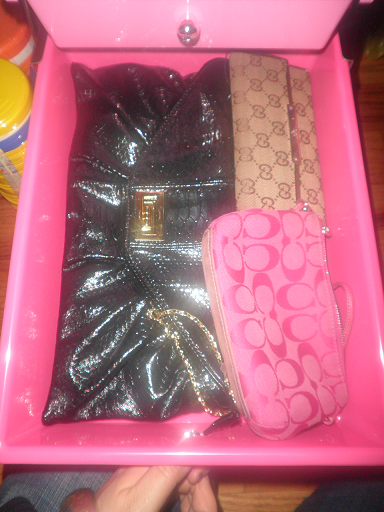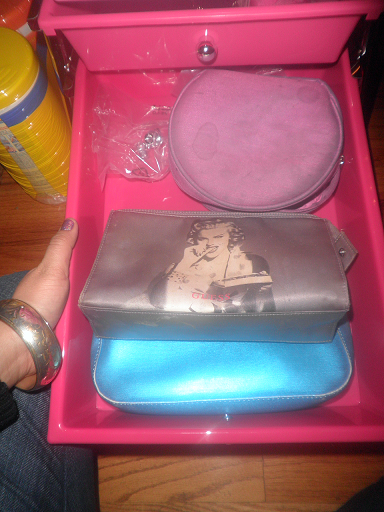 The last two drawers, i didnt really know what to put in them so i just put some make up bags & clutches in there. I think i will be moving them out soon and putting more hair products and what not in there. The thing for me that sucks is that i couldnt fit my other Hot Tools curling iron with the rest of my appliances. Booo. Other than that i think its great and would recomened this to all who have a lot of make up or for whoever needs a lot of storage space.